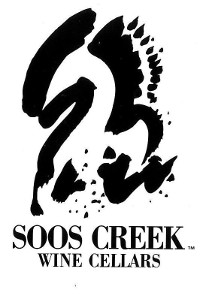 April 1, 2017
Dear Friends,
It has been wet and chilly winter in Western Washington this year and plenty cold east of the Cascade Mountains.Hopefully, the weather will be better in time for our Open House. And it looks like our vineyards have so far escaped being damaged by the cold weather.
We started our winery twenty-eight years ago when I was forty-one years old and it eventually grew to 2,500 cases sourced from as many as eight to ten vineyards, including from multiple blocks within each one. That was a lot of work for your winemaker and a very labor-intensive way to make wine. I could not keep up the same pace but did not want to give up winemaking entirely. So we decided to reduce production in 2015. The good news is that, while 2014 will be the last year for a few of our wines, it was a superb vintage overall.
Champoux Vineyard - Sadly, this is our last vintage of this wine; not because of our decision to reduce production but because of Paul Champoux's retirement and the sale of his interest in the vineyard.The current owners have decided to keep all the Cabernet grapes for making their own wines. Fortunately, it was a stellar vintage to close out our long run (since 1989) with this great vineyard. It is a blend of 83% Cab and 17% Cab Franc with the aristocratic character typical of this iconic vineyard. I suggest stocking up on this wine so you can enjoy it over the next 20+ years.
Artist Series #14 - As usual, this blend is close to half Cab and half Cab Franc sourced from the Champoux, Dineen, Elephant Mt., and Weinbau vineyards. A last minute change to the blend after printing the labels shifted the character more toward the Cab Franc end of the spectrum and in a good way. It is distinguished by a dense, plush texture and delicious flavors.
Palisades Merlot - This vintage is as close as we've come to achieving our goal of making a substantial Right-Bank-styled wine. It was aged in only 10% new French oak to preserve the subtle varietal flavors and also includes 11% Cab and 6% Cab Franc.The grapes were sourced from the Champoux, Elephant Mt., Klipsun, and Slide Mt. vineyards. This vintage is bitter-sweet because it is my favorite but also the last year we will make this wine. I love the color, flavors, density, and balance.
Stampede Pass Cab Franc - It is rare that we make a wine that is 100% from only one grape varietal because it is hard to make a complete wine by doing so. But, after doing extensive tasting trials, I could not find a blend that I preferred more to one comprised entirely of Cab Franc from the Dineen and Slide Mt. vineyards. Aged in only 10% new French oak to not overpower the subtle flavors of the grape, it is very dark, concentrated, and plush, in the style of a fine Pomerol.
Terrible Beauty Cab - This is the third and last vintage of this wine. It is also my favorite because the style is very close to the target I had planned when I first decided to make this wine. Because of the exceptional vineyards sources of Champoux, Dineen, Elephant Mt., and Weinbau and it being 95% Cabernet Sauvignon, I expect it will age beautifully for twenty+ years.
Sundance - We had an abundance of excellent Cab Franc this vintage, which is why this wine is half Cab Franc. It also has 29% Merlot and 17% Cab. As usual, has a delicious complexity of flavors and a structure that is both drinkable early on but will age well also.
Soleil- This wine is a testament to the power of blending. It is comprised of barrels that stylistically did not fit into the other wines. But blending them together produced a wine unique for its combination of dark color, delicious flavors, concentration, and supple texture. It is 68% Cab and 32% Merlot.
Ciel du Cheval Vineyard - Unfortunately, we have none of this wine to offer you this year. But we can look forward to next year because 2015 may be the best vintage yet from this iconic vineyard.
This year's tasting party will be Saturday, April 29th, noon to 5:30 p.m. by invitation only, i.e. limited to members of our mailing list. We are again offering our loyal customers a progressive case discount of up to 20% - please see details in our website shopping cart. This discount will only be effective for orders received through April 30, 2017.
To expedite placing your order, you can use the shopping cart on our website: http://www.sooscreekwine.com/winelist . If you choose to pick up your order at our open house, please indicate that on the order form, and we will manually reduce the price for the cost of shipping. If you would like us to ship your order, we will ship promptly or as soon as the weather permits. Of course, you can also wait to place your order until you have had a chance to taste the wines at our tasting event on April 29th.
Cecile will provide complimentary food during the open house. Also, a limited supply of homemade "sweet treats" will be available to purchase ranging in price from $1 - $3 each. We ask that the purchase of the sweets be cash only; thank you very much.
We look forward to seeing you at the tasting party!
Dave & Cecile Larsen
24012 172nd Ave. S.E. Kent, WA 98042 ph. 253-631-8775